Jika Film tidak bisa di play, Silahkan REFRESH / bisa menggunakan Server GD 2.
UNTUK DRAKOR, SERIES dan ANIME. Harap pilih SERVER terlebih dahulu sebelum PLAY.
Jangan Klik PLAY DRAKOR dan ANIME SEBELUM memilih SERVER GD 1 / GD 2.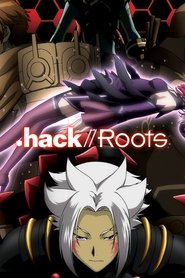 .hack//Roots (2006)
.hack//Roots is a 26-episode anime series, animated by studio Bee Train, that sets as a prologue for the .hack//G.U. video games. It is the first .hack TV series broadcast in HDTV. It is set seven years after the events of the first two anime series and games. .hack//Roots revolves around an MMORPG game called The World R:2, also known as The World Revision:2 and serves a sequel to the original version of "The World". Its original Japanese television run aired from April 5, 2006 through September 27, 2006.
Views: 3
Genre: 2006, Action & Adventure, Animation, Anime
Actors: Hiroki Touchi, Junpei Takiguchi, Kaori Nazuka, Kenta Miyake, Megumi Toyoguchi, Ryotaro Okiayu, Sanae Kobayashi, Takahiro Sakurai, Takumi Yamazaki
Studio: BeeTrain